Dr. Z, I'm having a little trouble with my computer. It seems to be running slower than usual, and Apps move sluggish. My nephew came over this weekend and opened a PDF file in an odd email he received. The file turned out to be gibberish but I'm thinking that it may have given my PC a virus! What should I do?

Ann in
Hello Ann, first things first, you must be extra careful in the future about what kind of e-mails and websites you open up! Be mindful about strange e-mails from people you've never contacted, especially emails with attachments. 99% of the time those files are attempts to phish your information or put malware on your computer. If it looks strange, just delete it.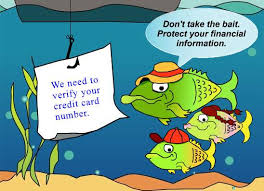 It does sound like you have a virus, but if your PC still has function it's not as bad as it could be yet. That said, if you continue to ignore the virus it could spread. Your best bet is to run some virus scans to see if you can detect it and get rid of it. I will recommend some free anti-virus programs for you:
Free Trials
Norton, Kaspersky, and McAfee antivirus programs are considered among the cream of the crop. They consistently update, and they reach the deep embedded viruses with malignant code. Some viruses and malware has code that actually makes them untraceable in certain scans, but the aforementioned three will surely. These programs all offer 30-day trials, which is more than enough time for you to scan your hard drive. If you want to continue to use them after 30 days, they will cost, but I would recommend initially scanning with these programs. Afterwards, you can maintain your computer's safety with these free antivirus programs.
Free Programs

AVG is a powerful program and perhaps the most well known free antivirus program. AVG scans for viruses, spyware and malware, blocking and removing them. The program has excellent privacy detection, as it wipes the memory of your deleted files. Once you delete an infected file with AVG, it's gone for good. The program also has an e-mail scanner which will allow you to scan certain e-mails you're unsure about. AVG packs a lot of features into a completely free program.
Avast has a computer and mobile security program, allowing added protection. Like AVG, the program scans for any malicious threats on your computer and blocks them. Avast one ups the competition with home network security support, protecting your wireless router and wireless devices from hackers. Avast's customer service is also top notch, allowing you to receive online assistance if you're unsure how to proceed.

Avira Anti-virus is a solid program which offers antivirus and internet security protection in a free version. The program is proactive, constantly scanning for viruses and malware, blocking them from damaging your files and programs. Using a five step process, a file's "fingerprint" is analyzed in their ever updating cloud, sending back the pertinent information you need.
Malwarebytes is also an excellent antivirus/malware scanner. The program's free version doesn't allow for the constant protection of the previously mentioned programs, but the scans are extremely effective and detect most file infections.
These are all quality options. Install one of them ASAP and restore your computer to health! If you should have any further issues, don't hesitate to e-mail me again or even call to consult!
If your device is ailing, email AskDrZ@laptopmd.com.