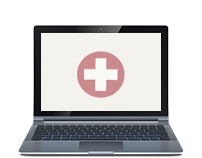 The average consumer opens and shuts the hinges on their laptop over ten times each day. Laptop hinge repair is something that many people forgot to do but it is very important to do if you see that it's damaged after years of use.
When it comes to laptop hinge repair in NJ, LaptopMD is the best local service with competitive pricing. We have been successfully providing laptop repair service since 1999 and have a stellar reputation for quality work at affordable prices. Our techs are ready to take on your next laptop repair job! Both mail-in and on-site services are available.
---
Price Comparison for Laptop Hinge Repair NJ
|   | LaptopMD | Staples | Best Buy |
| --- | --- | --- | --- |
| HP hinge repair | $150+* | n/a | n/a |
| Lenovo hinge repair | $150+* | n/a | n/a |
| Asus hinge repair | $150+* | n/a | n/a |
Phone
☎ 973-553-0794
☎ 877-FIX-LAPTOP
(Toll Free)
What service is best for you?
In-Store Service
You drop off and pick up. Repair in 1 hour.
LaptopMD+ is a leader in convenient, affordable, and quick laptop, computer, and iPhone repair. For more convenient service we have store fronts in Morristown and Midtown Manhattan.
Mail-In Service
Mail us your device 2-3 business days.
We started offering nationwide mail-in service for repairs based off of the stellar service that we've provided to clients in New York City and New Jersey for over 15 years. Whether you're in New York, Idaho, or California, we can repair your device!
More info
.
On-site
We Make "House Calls"
If you can't make the trip to our office, LaptopMD will make house calls to your business or home. You have a busy life, so we won't waste any time. When we make house calls, you're getting trust and experience from technicians who can do any type of repair job.
More info
.
Not sure
Connect me to operator
Call us 973-553-0794 , stop by, send a free quote request or connect with us via LiveChat.
Fill out our onsite request form, give us a call or stop by us in Morristown or in New York to get your free repair quote today.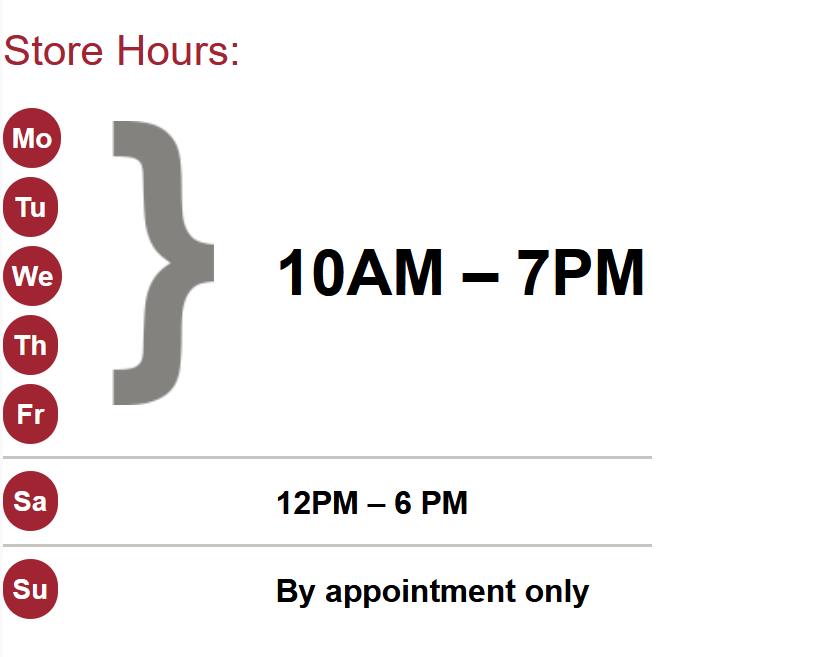 ---
Hiring a Laptop Hinge Repair Service
If you find that you cannot fix your laptop yourself, you can always use the LaptopMD repair service to look at your laptop and tell you the exact issue that needs to be fixed. By using a company that specializes in laptop repair, you will have peace of mind that everything will be taken care of. We will replace the laptop screen or laptop hinges for you at an affordable price.
Hinges are among the most frequently used parts of the laptop computer and it can be a challenge to find one that is in good condition. When it comes to HP, Asus, or Lenovo laptop hinge repair in New Jersey, you have several options. The best option offered by us is to replace hinges without the "glue" repair thing. It more time-consuming but the new hinges will serve you much longer than the repaired ones.
If you are having trouble opening or closing the laptop lid, you may need to take your laptop to the hinge repair service. Most likely the problem has to do with the plastic that runs across the bottom of the computer. The plastic may not be strong enough to support the weight of the computer and the hinge may need to be repaired or replaced.
Why Our Repair Service:
We open 6 days a week
No appointment necessary
Mail-in and on-site laptop repairs
Estimate while you wait
Over a decade of experience 
We can repair hinges on all laptop models
4,5 rating on Yelp and Google
It's important to find a service provider that provides the highest level of service such as LaptopMD. After any type of laptop repair, we will give you advice on how to keep your laptop in great condition. So that you do not have to worry about having to purchase a new laptop if your laptop breaks down or malfunctions during your normal activities. Call us now and get free estimates while you wait!
Laptop, Macbook, iPhone repair
in New Jersey