OK Dr. Z, I've seen you help others so help me. My computer keeps giving me runtime errors when I try to use certain programs and it's annoying. I don't know what a runtime error is, or the cause. A little guidance? Thanks!

-Nathan
Hey Nathan,
Runtime errors are annoying, and unfortunately they're fairly common on Windows operating systems. Runtime errors occur when there is a miscommunication between the program you're running and the computer, for various reasons. Each particular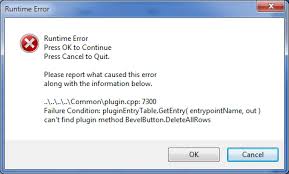 runtime error has it's own specific code. There's a basic rundown below, but if you'd like to get deep into the terminology, contact us anytime.