973-553-0794
Free Expert Consultation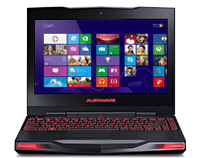 Other Laptop Issues?
Do you have a problem that you didn't see a page for?
Hinge Repair?
Laptop Constantly Overheating?
Dent Repair?
Laptop services
| | Hinge Repair | OS Reinstall | Virus Removal |
| --- | --- | --- | --- |
| Laptop repair NJ | $125+* | $125+ | $99+ |
What service is best for you?
We are the original medics. Many services imitate our theme, but none can copy the reverence we've earned from 16 years of quality service. By prioritizing the customer and providing fast, affordable service we have set ourselves apart from the competition. This is why the majority of our customer base is repeat customers. They know no matter the device issue, our medics will cure it! Our BBB certified business is open late six days a week. We consult with all of our clients and keep communication via e-mail, phone and text.  Come to us today for all Laptop repair needs!
*Price may vary depending on model and year.