973-553-0794
Free Expert Consultation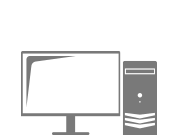 Server repair
A lot things can go wrong with a desktop pc: bad motherboard, computer virus, hard drive crash, video card dying, and much more. And with the speed computer technology is progressing, being stranded without a working computer can feel like being stuck on a desert island. You need to know that when something goes wrong, you have someone you can trust to get your machine back up and running: Jersey Computer Repair.
Server repair prices
| | Hourly Rate | Apple Consulting | Remote IT Support |
| --- | --- | --- | --- |
| Server repair | $150 | $150 | Free Estimate |
Server repair
Remote IT Support
Free Estimate
What service is best for you?
We provide excellent server repair New Jersey for all RAID array levels and configurations. Our industry certified medics have over 16+ years of experience at your disposal. You can have the same engineer throughout your relationship with LaptopMD, cultivating an effective relationship where we gain an intimate knowledge of the specific needs of your server. Not only do we have the know-how, we have a $10 million dollar insurance policy on all orders. Though we've never had to use the policy, if we compromise your server via accidental physical damage or otherwise you will be compensated for the damages up to $10M. Other repair services simply don't ensure the vitality of your servers to this extent.
We can come to your offices or you can bring your server into ours. We're not attached to a retail service; we don't want to sell new components or servers. We are simply interested in providing fast repair to your existing server with a fair rate.