973-553-0794
Free Expert Consultation
Laptop Hard Drive Replacement NJ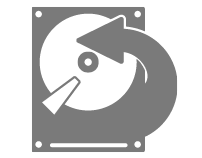 Laptop Hard Drive Replacement NJ
Is your hard drive running slower than normal? Are you running out of space for important files? Come to LaptopMD today for the best laptop hard drive replacement in New Jersey. We will get to the bottom of your hard drive issue and correct it with the component level expertise that's won us respect throughout the Tri-state area. Although we have the component level expertise to repair your damaged, clicking hard drive, the rates for that service are so high that replacement makes more sense. Come to our Pompton Plains or Morristown offices six days week! We set ourselves apart with low rates, free while you wait estimates, and industry certified engineers. We only use hard drives from industry standards such as Seagate and Western Digital.
Price comparison for Laptop Hard Drive replacement
| | LaptopMD | Geek Squad | Staples |
| --- | --- | --- | --- |
| Laptop Hard Drive Replacement NJ | $290+* | n/a | n/a |
Laptop Hard Drive Replacement NJ
What service is best for you?
Beware of the clicking drive!
Pay attention to the sound of your hard drive motor. When the components are functioning properly, their should be a constant motoring noise. If you start to notice a disjointed sound, or even a clicking sound, stop using your laptop! A clicking, buzzing, beeping hard drive is the sign of a failing hard drive. Any extra stressing of that motor can ruin your hard drive and prevent us from salvaging your data without expensive machinery that may cost thousands. Come to LaptopMD today with your slow, damaged hard drive and we will provide the laptop hard drive replacement New Jersey that you need.
*Price may vary depending on model and year.