973-553-0794
Free Expert Consultation
Computer Hard Drive Replacement NJ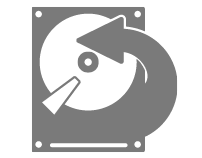 Computer Hard Drive Replacement NJ
Do you need more disk space than your current hard drive allows? Is your current drive failing? Come to LaptopMD for the most efficient hard drive upgrade in New Jersey. We will consult with you and figure out the best hard drive solution for your computer. Come to our Pompton Plains or Morristown locations six days a week. We utilize only the highest quality HDs and SSDs, from brands such as Seagate, Western Digital, Samsung and more. We are the superior service to retail repair.
Price comparison
| | LaptopMD | Staples | Best Buy |
| --- | --- | --- | --- |
| Computer Hard Drive Replacement NJ | $250+* | n/a | n/a |
Computer Hard Drive Replacement NJ
What service is best for you?
Depending on how old your computer is, there may come a time where you've simply used all the space. Between movies, music and other large files, every hard drive may eventually reach its storage limit. Along with the issue of storage, a hard drive upgrade NJ is also a matter of preserving your existing data. The function of a hard drive allows for only so many revolutions of the platters inside. Once sectors start to go bad and accessing files takes longer, it's a sign that you need a new hard drive.
*Price may vary depending on model and year.
Don't wait until you hear clicking or buzzing, because hard drive failure is imminent and all your data could be lost. Come to LaptopMD for a quick hard drive upgrade NJ at a competitive rate. We will consult you on the best hard drive for your lifestyle/profession, and quickly install it. Not only this, we will transfer your data from one hard drive to the other at a reduced rate.